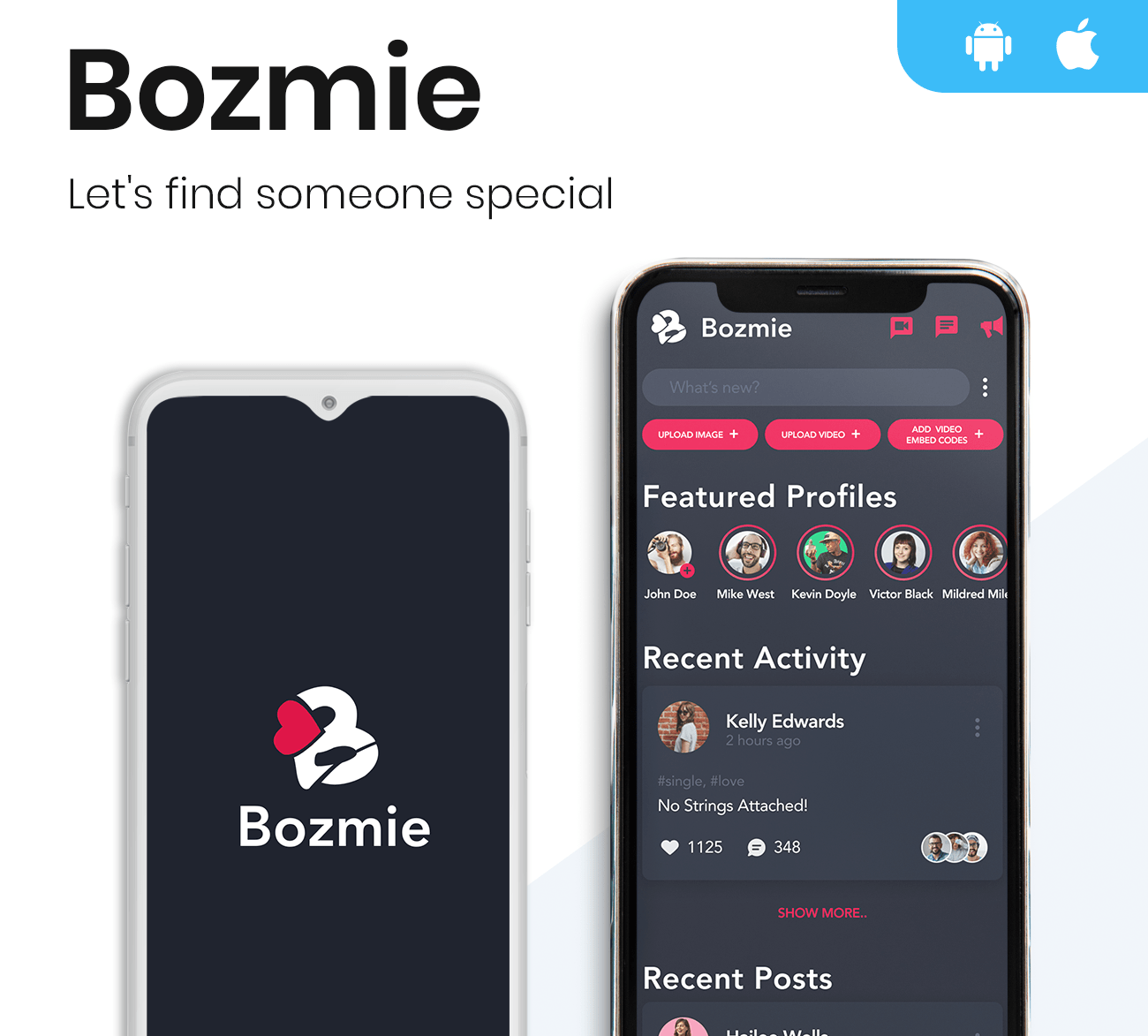 Let's find someone special
Bozmie is a Germany based dating app It is an app to find matches! To meet new people, review profiles and browse the photo gallery, make personal favourites list and connect to an unlimited number of single users to finally find your perfect match.
The dating world was racing fast with quick gestures and all data availability at fingertips. Bozmie wanted to integrate all communication and visibility into their all new dating platform.
The goal was to design a fresh and elegant UI/UX covering all the dating features and applications. To build a platform for the users to view, communicate, chat, and video call each other.
Misleading profiles, safety concerns, unwanted content, this is what we find familiar in the other dating apps. We structured the application in such a way that It was easy to use while having all the safety concerns noted. The flutter application incorporated all the real-time features of texting, video call with APIs written in the backend. The application facilitates the user to have a seamless experience with dating as well as the using application. Notifications, 2FA and other features were implemented to make the application secure and successful.
Bozmie is currently expanding its operations in Germany with more than 5000+ users on their platform. They are looking to upgrade their dating game and features in the future.