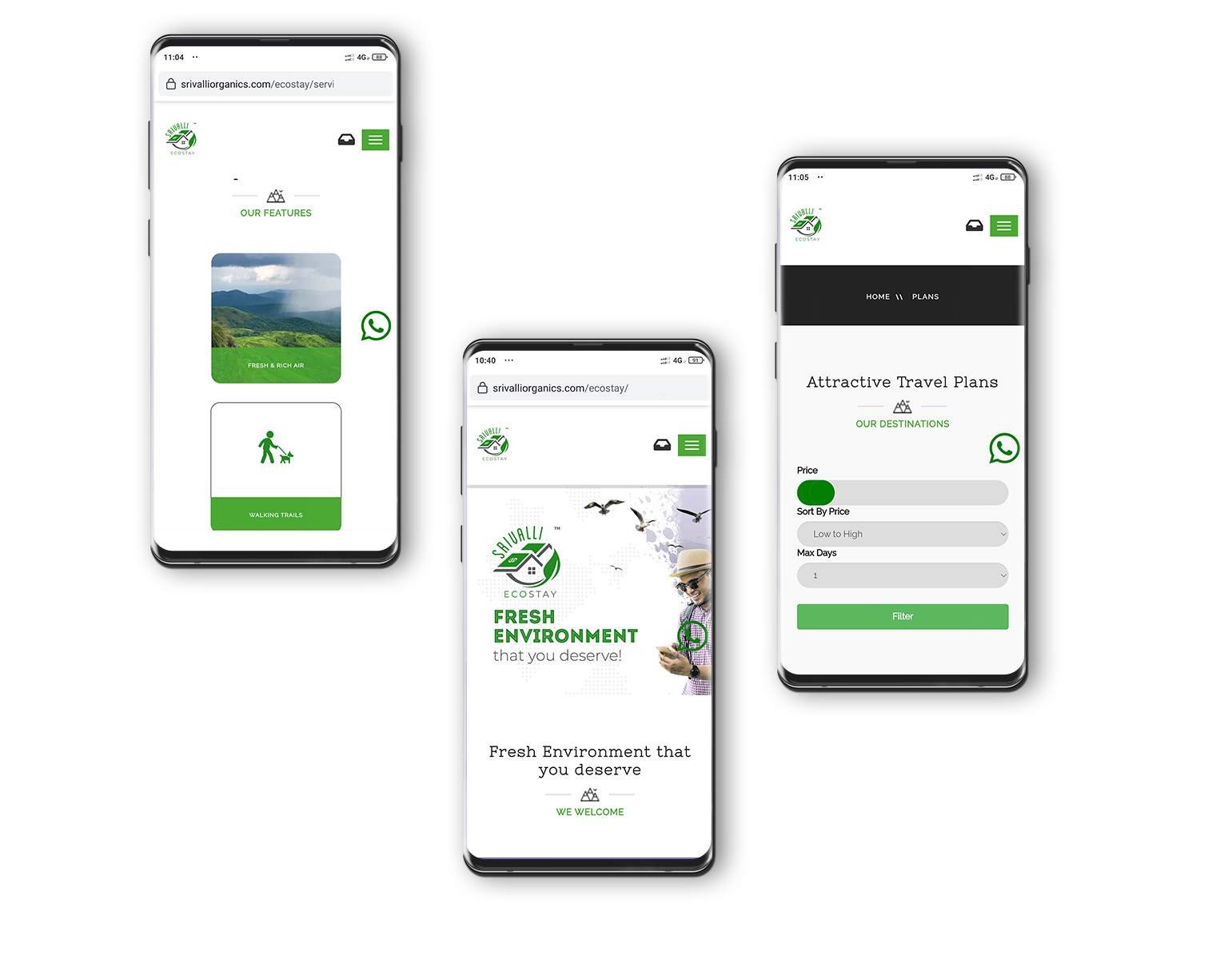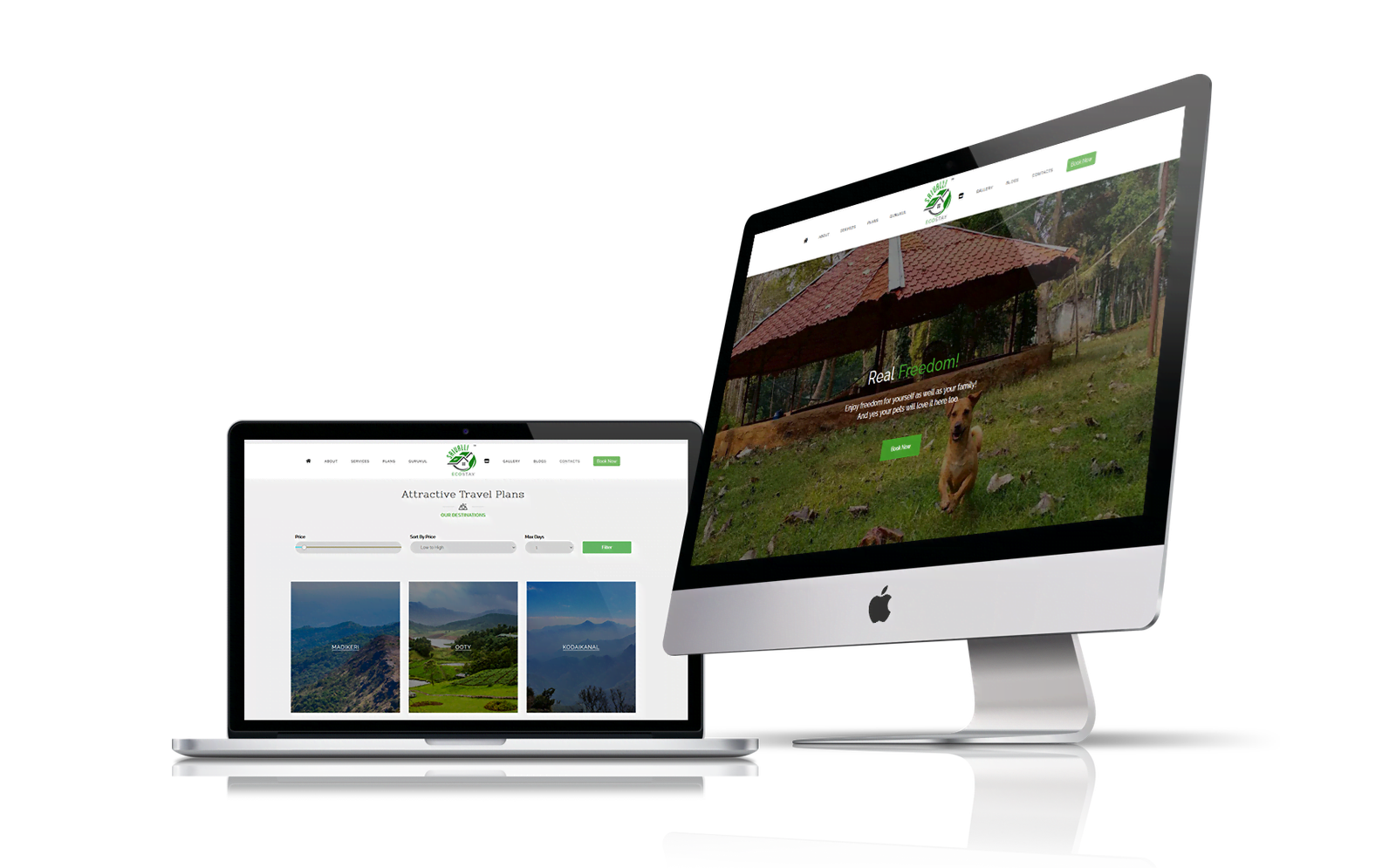 To drive home the benefits of organic lifestyle literally
Srivalli Ecostays is a hospitality service which offers a stay where people feel near to Earth. The stays are located in various Natural places away from the Hustle of city life. It is a picturesque place where all your natural senses are drenched by the blessings of mother nature!
Eco Stays needed an online presence in the market as It's an amazing place where we can cut down the hectic life schedule but In this digital world It needed to showcase all that they provide in the hospitality sector to the world. They lacked a platform to manage booking and garner guests to their farmstay. They wanted a digital platform to carry out marketing and see traction.
The goal was to create a web application to facilitate booking for the ecostay along with display of all amenities. To have strong digital brand presence along with payment through online facility for easy conversions.
Nyx Wolves created a web application for booking cottages in the ecostay. The website also went on to showcase the place and various plans which Eco Stays offers. We also added a tour booking facility in application so the clients can book the Ecostay & the tour to the nearby place. We created an admin dashboard so the bookings can be tracked and managed from the admin team. Additionally, a shop e-commerce module was built that allowed the customers to purchase organic products online that could be collected in person.