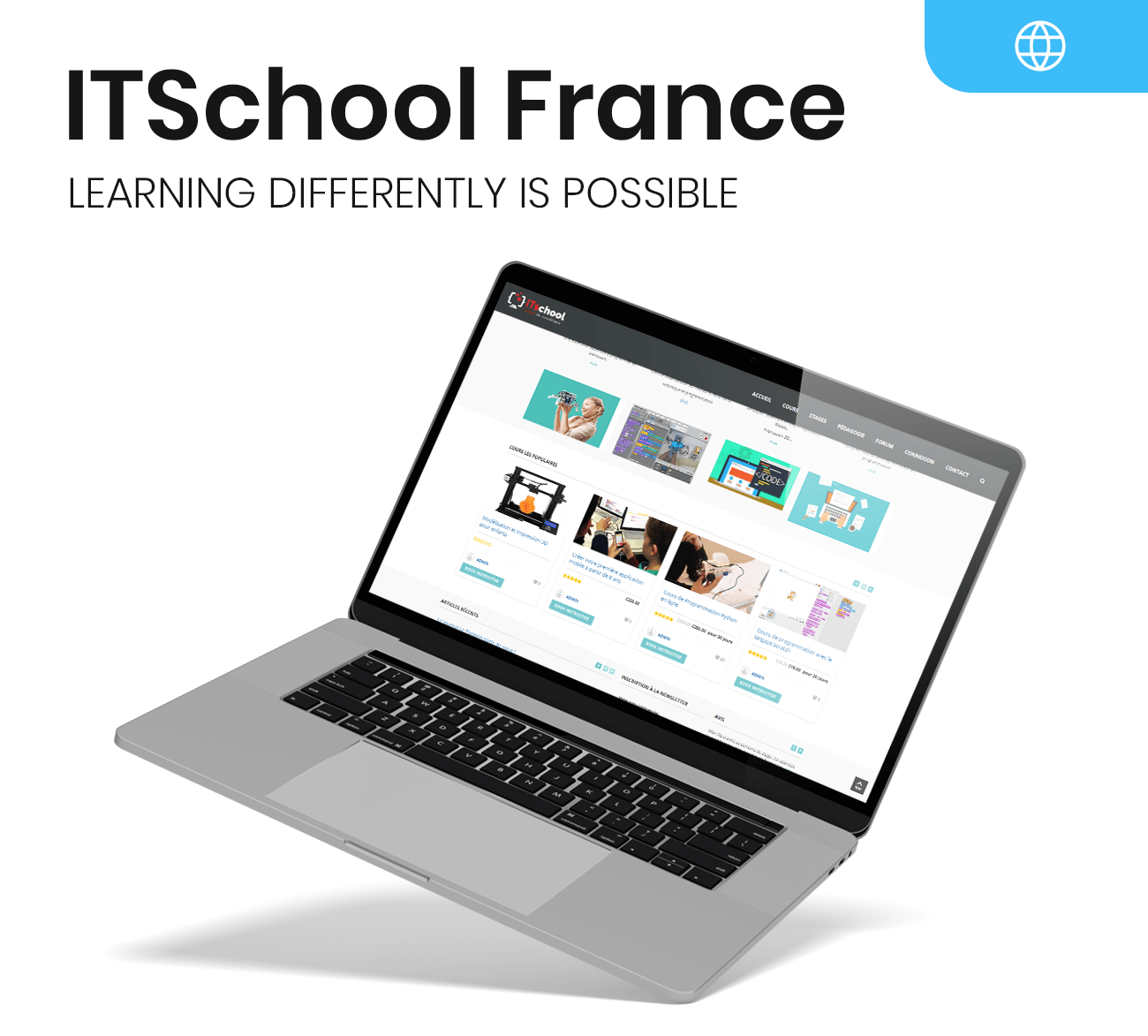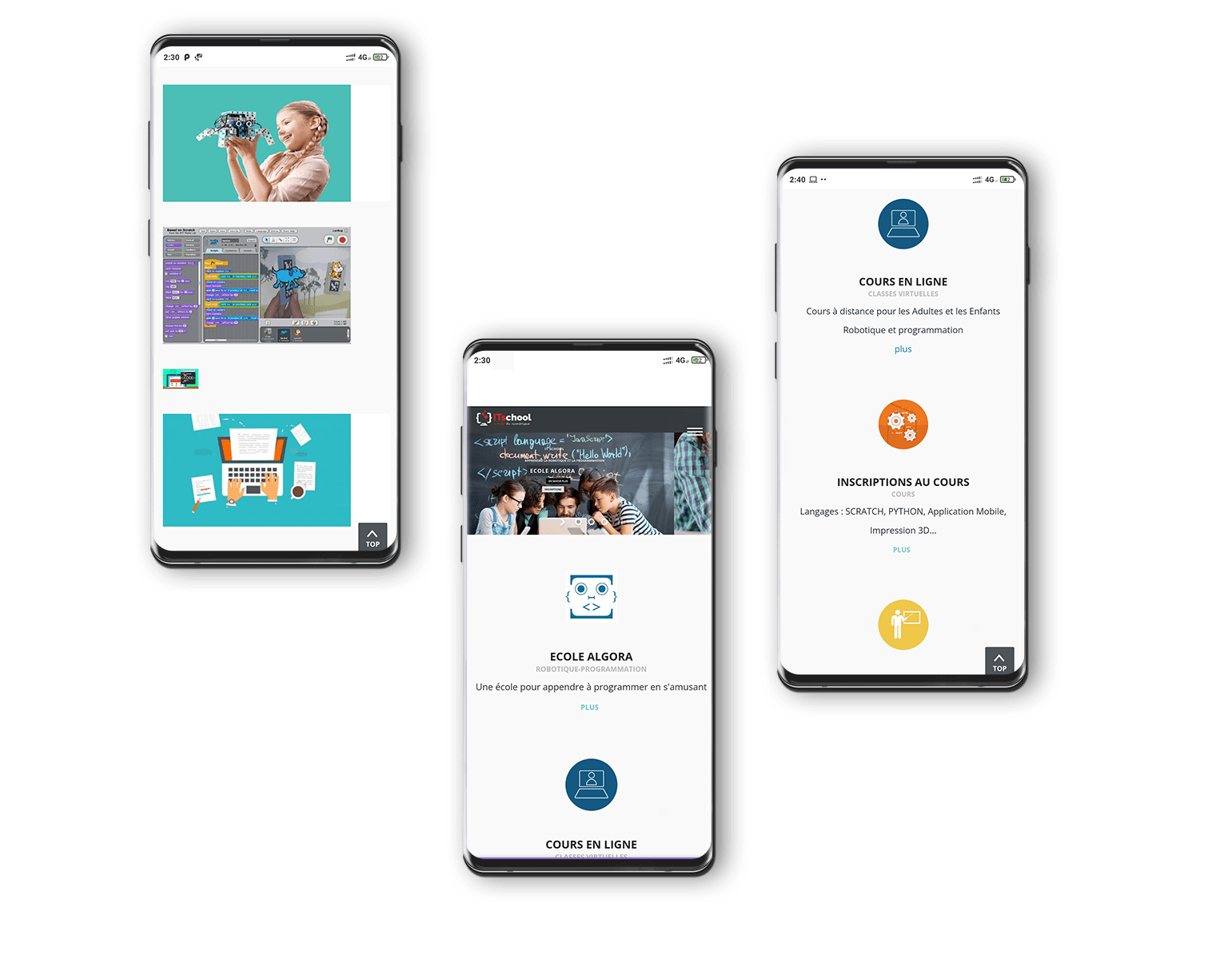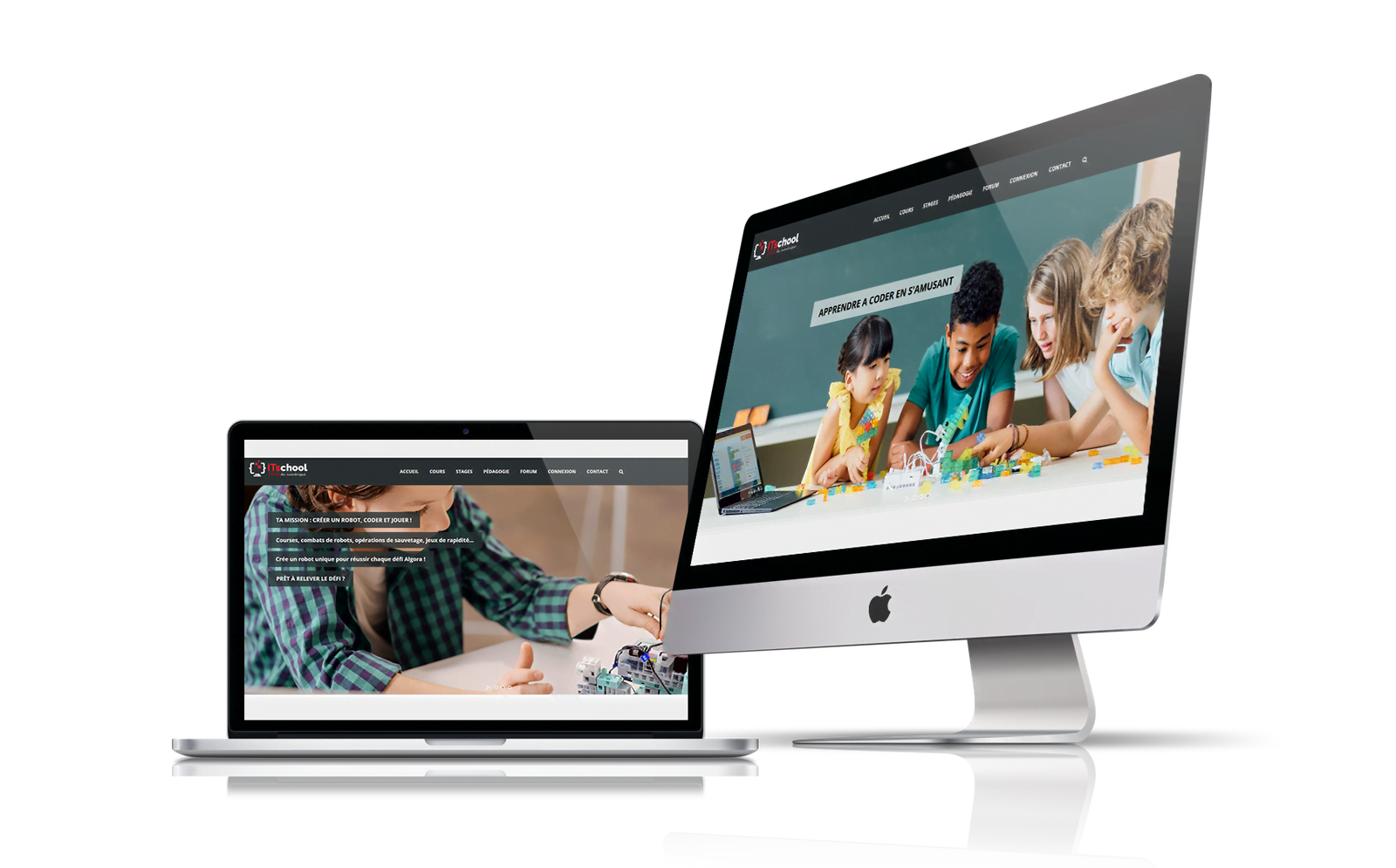 The Digital School: LEARNING DIFFERENTLY IS POSSIBLE
ITSchool France - L'ecole du numérique
ITSchool is a technology teaching platform which is based in France. The firm believes in imparting quality education to its students based on technology through specific courses.
ITSchool is one of the leading technology learning providers specifically for children in France. Online learning was in high demand but there were few learnings which could not be done unless the mentor was interacting one to one with the student. As the children made the most from their community It was important for them to interact with them. They wanted a platform to view courses, do courses and interact with mentors.
The goal was to build an e-learning platform to allow the mentors to upload course contents and manage their students. It was to give importance to each student equally and enhance their learnings with real time query clearing sessions.
Nyx Wolves built an e-Learning platform and designed the logo for the Edutech firm. The e-learning platform had a slot management system which allowed them to keep slots which can be booked by the learner when the respective mentors were available and they helped them with learnings. A forum was created for the students.This forum was created to discuss the contribution of digital technology in learning. It is intended to be a place of exchange and sharing on the contribution of these "new methods" and supports. It had a coursera-like learning environment where the students can view pre-recorded course content & do their tasks.
The students learning from the client are learning a lot of new things with proper guidance through this platform.